What is the LJBC Football Academy?
---
The Lake Joondalup Baptist College Football Academy is one of only three Accredited Perth Glory Academy Schools in Western Australia.
The mission of the Football Academy is to provide a player-centred environment where students learn to play the LJBC way and become better people. The Academy aims to develop and assist players to help them reach their potential on their pathway to higher levels of football.
Entry into the LJBC Football Academy for non LJBC students is through a Football trial process, interviews and school reports. For current LJBC students, entry into the Academy is through the LJBC Football Development Program.
Our professional coaching staff work with players year-round to improve each player's technical ability, decision-making, team play and character. There are a number of opportunities for students to display their individual growth as a player through School Sport WA (SSWA), Futsal WA and Perth Glory Academy Schools Competitions throughout the year. Students will also have an opportunity to represent LJBC in tournaments internationally in future years.
T: 8 9300 7444 or E: Football.Academy@ljbc.wa.edu.au
---
Strength & Conditioning
---
Strength & Conditioning is a program designed and delivered in conjunction with Perth Glory Academy coaching staff. Our Football Academy students have weekly strength and conditioning sessions with Perth Glory coaches, with emphasis on athletic development and injury prevention.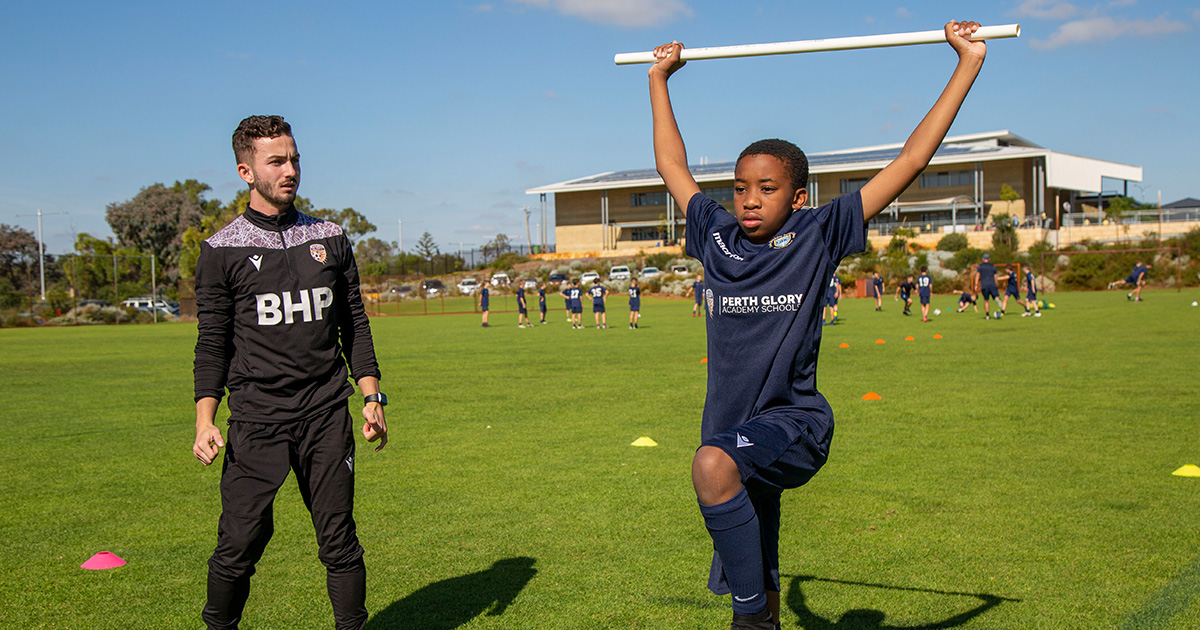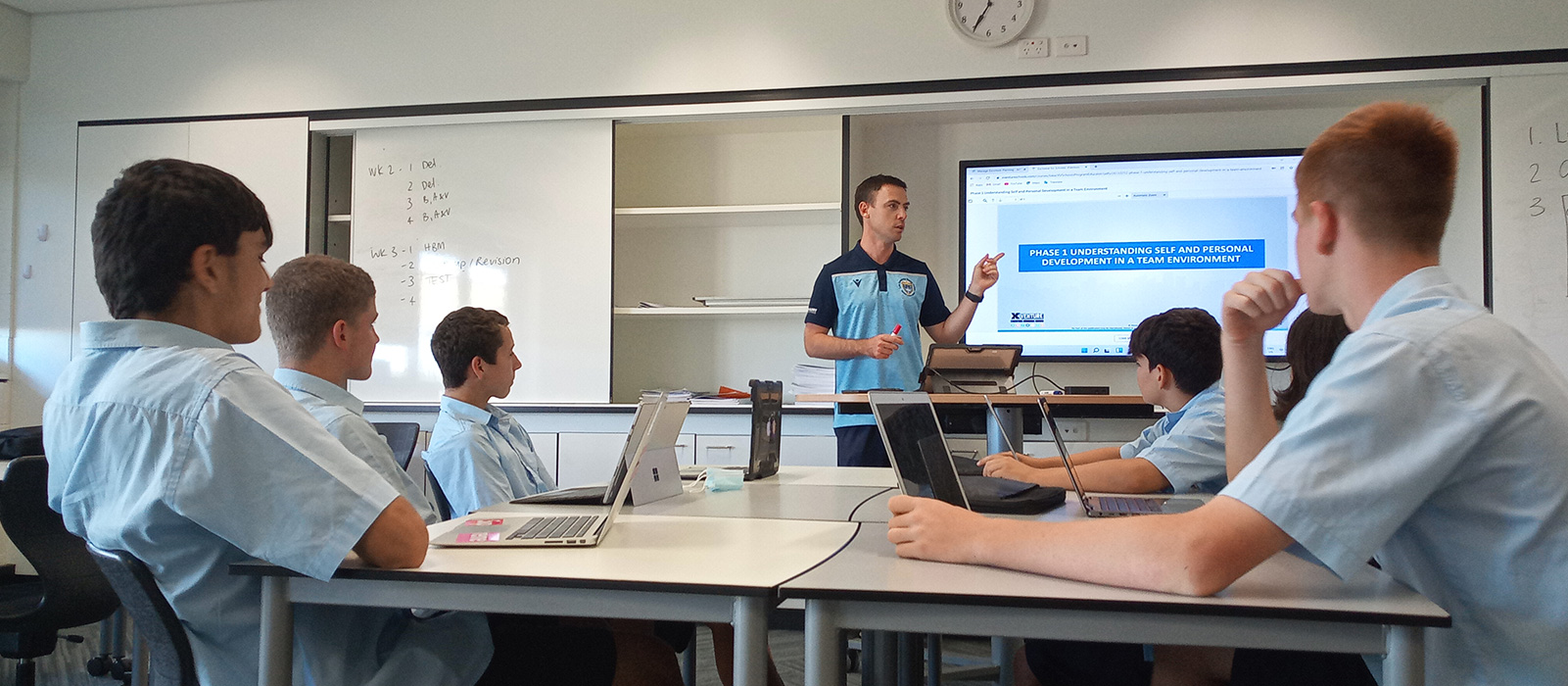 Leadership
---
Leadership is a classroom-based program with a focus on the development of 'good footballers and good people'. Students will work through four main topics: Motor Learning and Coaching, Tactical and Video Analysis, Sports Psychology and Culture, and Lifestyle. Through these strands, students will gain accredited coaching and refereeing qualifications through Football West (FFA Grassroots Football Coaching Certificate, FFA Skill Training Football Coaching Certificate, and FFA Level 4 Refereeing Course). Students also complete a Certificate in Emotional Agility, Resilience & Leadership through XVenture (founded by Prof. Mike Conway, emotional agility coach for Sydney FC and the Socceroos).
The Leadership course complements the practical program and is designed to help students become better prepared physically, tactically, mentally, and socially. It also provides students with vital skills that support their work in other subject areas. The Leadership Program provides all students the opportunity to work with a range of peers in different learning environments, allowing them to explore and discover new opportunities and collaborations. Students also have access to Perth Glory Players, Nutritionists and Sports Psychologists through the Leadership Program.
If I have further questions?
Please contact Mrs Kathy Antram on 9400 2319 or by email at Football.Academy@ljbc.wa.edu.au